Gather Valuable Insights
To build great experiences you need to know how your users interact with your product. KIProtect Analytics helps you to generate these insights by collecting and analyzing data from your app, device or website.
Guarantee Privacy & Anonymity
We ensure your users anonymity when collecting and analyzing their data. Our anonymization methods provide mathematical security guarantees and allow you to perform analytics while remaining compliant with the strictest data protection standards.
Share & Use In Real-Time
Anonymized and aggregated analytics data can be used and shared in real-time, allowing you data science team or partners to make the most effective use of it.
Collect Data From IoT Devices, Apps or Your Website
Gather data from all of your internet-enabled endpoints and aggregate it in one place securely. We are developing helper collection libraries in languages such as Swift, Objective-C, Java, Golang and Javascript to assist in easy data collection regardless of your development platform.
Protect Your Users and Data
More than 80 % of users are concerned about their privacy and do not want to be tracked. Secure their data by anonymizing it and guaranteeing their individual privacy.
Use & Understand Data with our Dashboard
Our built-in dashboard allows you to monitor the incoming analytics in near real-time. Easy-to-use chart integration and user control allows you to create business intelligence your team can use while assuring your user's privacy.
Empower Your Data Science Teams
Build privacy-preserving data science and machine learning via the collected and anonymized data. Anonymized data can be exported via simple API calls and be shared with your data science team for additional analysis.
Automatic Compliance
Our privacy guarantees fit the highest standards and measurements of privacy loss. Our anonymization process provides immediate compliance for collected data under regulations like GDPR and HIPAA.
High Data Utility
We use state-of-the-art methods to improve data usability while still guaranteeing privacy. In addition, you can fine tune the level of privacy and information in your data streams, giving you control over your data and risk level.
Easy Integration
Our anonymization system uses several collection libraries and easy integration for any internet-enabled device. The anonymized aggregate data can be easily exported or consumed via API and integrations such as Apache Kafka and Google Firebase.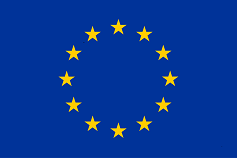 This project has received funding from the European Union's Horizon 2020 research and innovation programme under grant agreement No 855978.
Contact Us
Please wait, we're loading the form...
We're loading the necessary Javascript to show the form. If you disabled Javascript you can simply send us an e-mail to [email protected] and we'll get back to you as soon as possible.